CAMPference 2021 Schedule
Due to the uncertainty with the COVID-19 pandemic, the March 2021 CAMPference has been officially postponed.
In place of our original CAMPference that was to take place at Horseshoe Bay Resort, we will have Virtual Meetings via Zoom beginning March 2nd. These will cover many topics, including Legislative efforts and updates, COVID planning, camp insurance updates, and Health Department updates.
Here is our current schedule of events.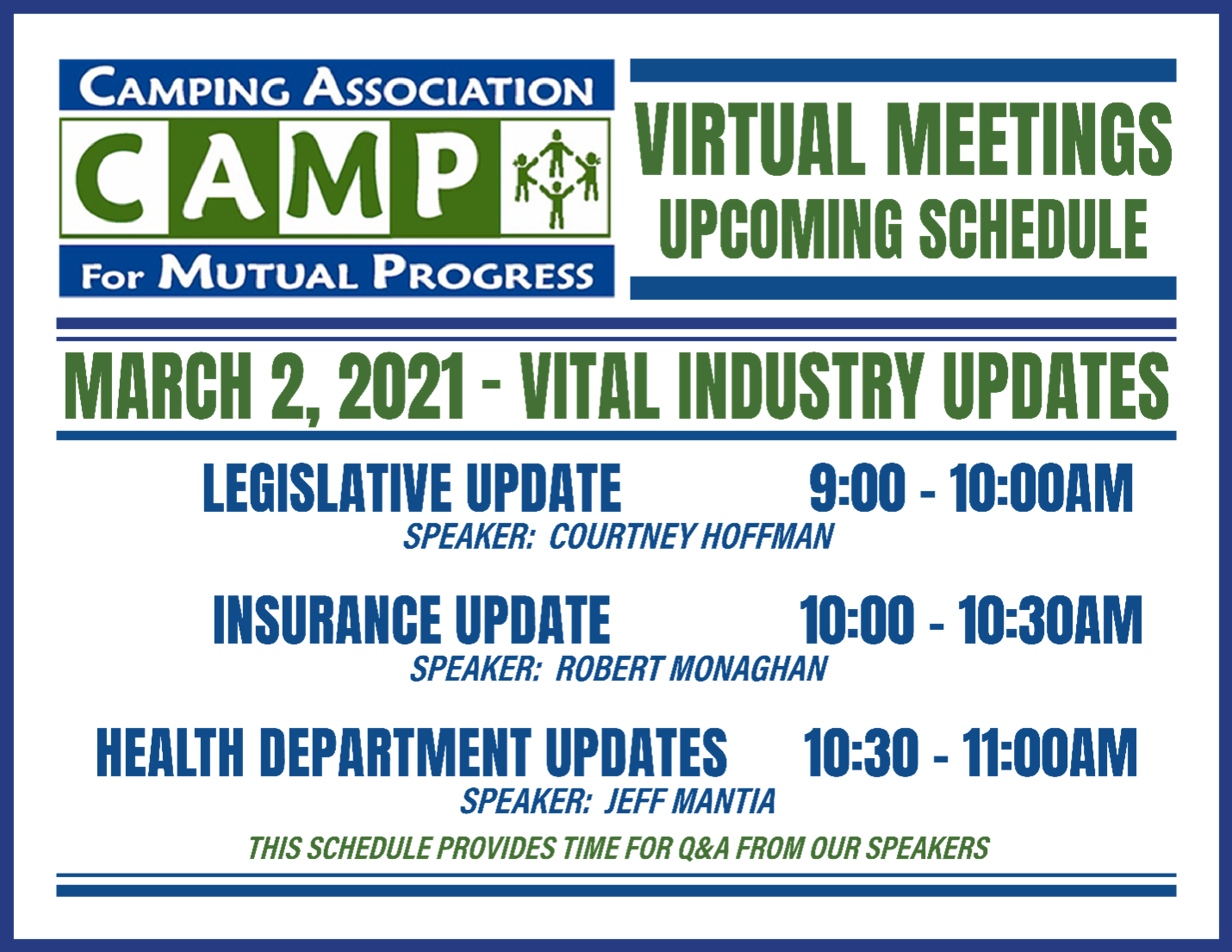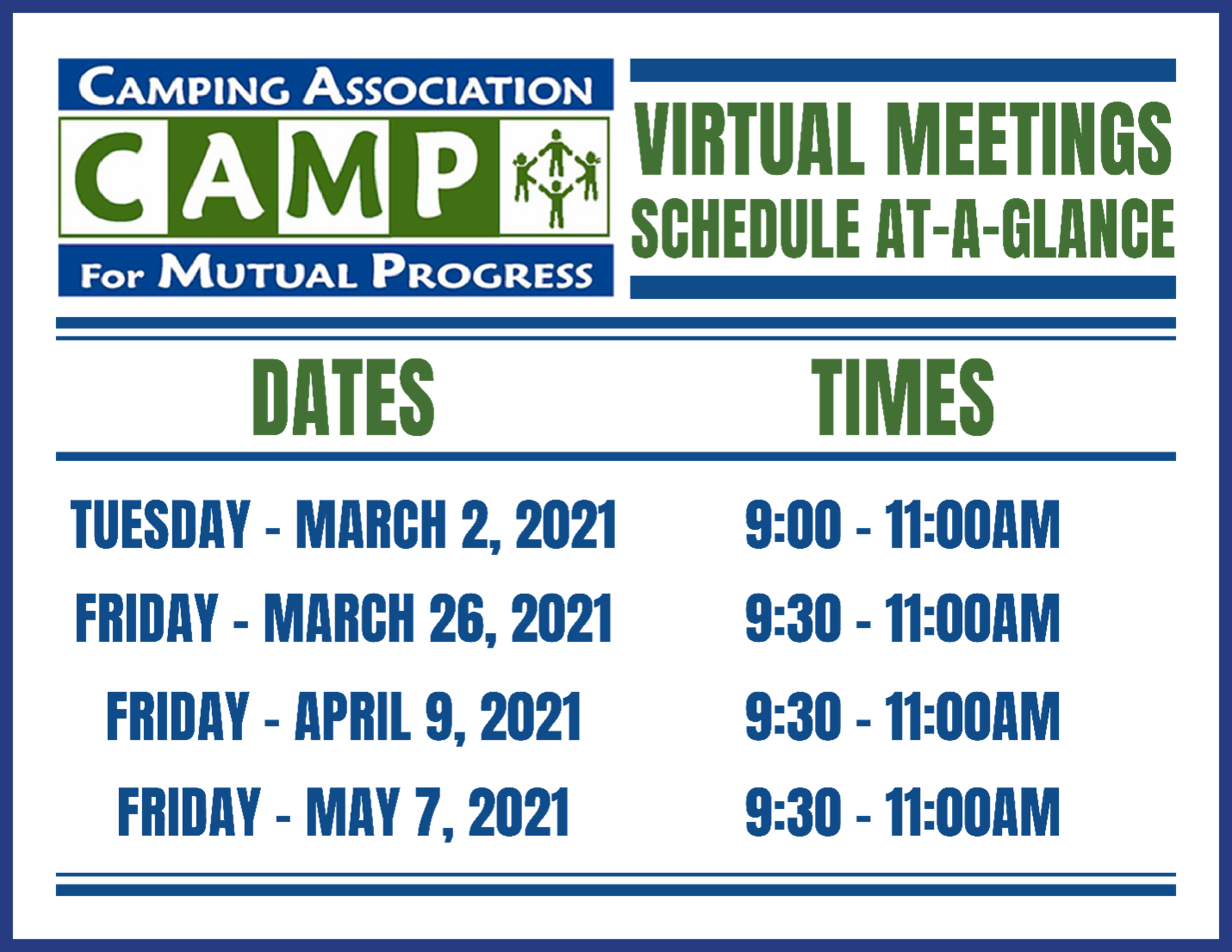 Join us as a Legislative Member camp and gain access to these future meetings and updates! COVID-19 has caused challenges for many organizations. If you need to discuss reduced pricing for your organization to attend these sessions, please reach out to mflowers@campolympia.com.
We look forward to meeting in person again, and have rescheduled our regular CAMPference for December 13-14, 2021.