Due to the uncertainty with the COVID-19 pandemic, the March 2021 CAMPference has been officially postponed.
In place of our original CAMPference that was to take place at Horseshoe Bay Resort, we will have Virtual Meetings via Zoom beginning March 2nd. These will cover many topics, including Legislative efforts and updates, COVID planning, camp insurance updates, and Health Department updates.
The Legislative Difference
Join us in the critical work of protecting the summer camp industry and the families we serve. Plug in to the latest information as we move forward towards summer 2021, and experience the C.A.M.P. Legislative Difference. Please consider joining us as a Legislative Member today to get the full access to all Virtual Meetings that are focused on the health, safety and development of our campers and programs!
Here is more information about our first meeting, which is included in pricing for our general memberships for all staff members of your camp/organization.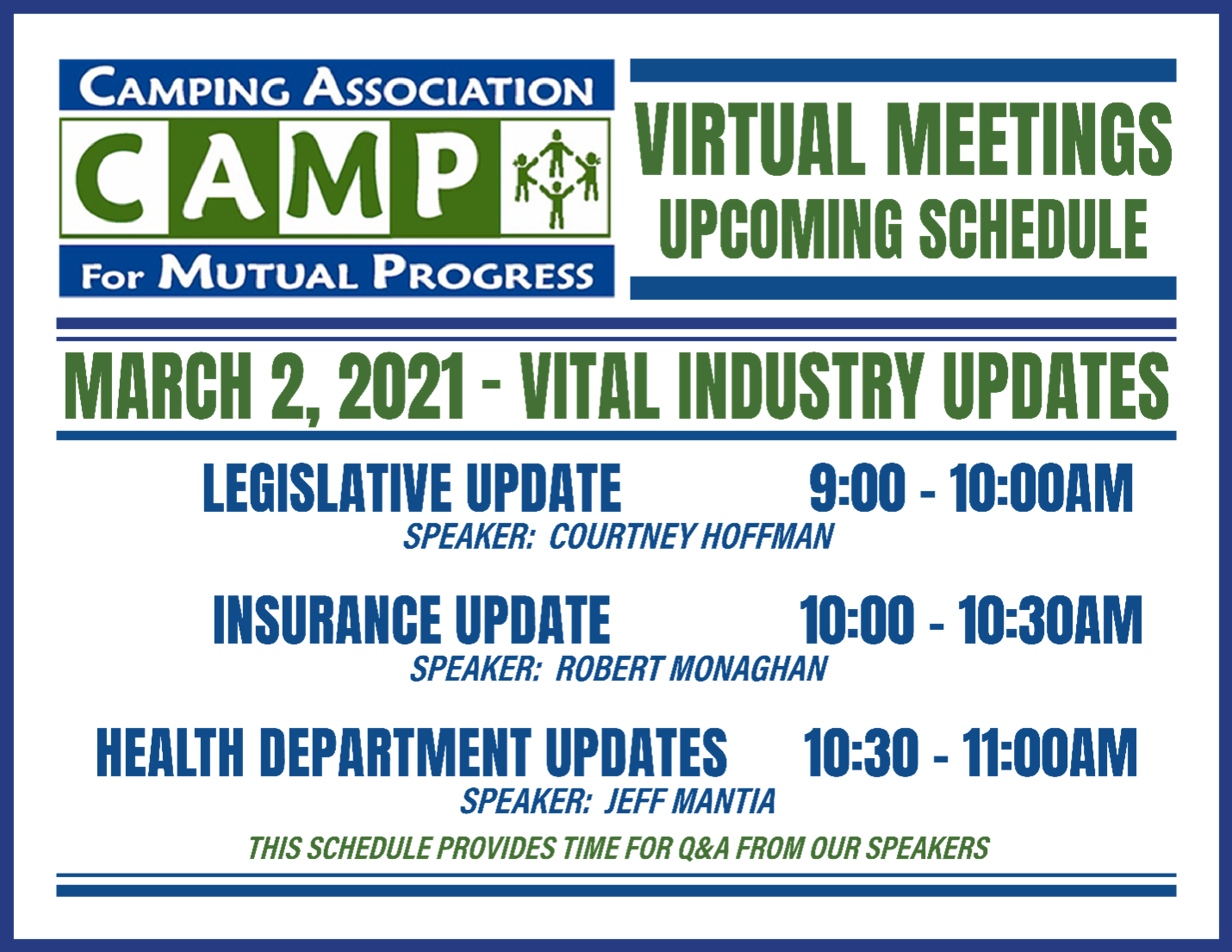 Membership information for Camps
As we continue to get closer to camp season, these meetings will be filled with educational content and updates pertaining to Legislation, Insurance and Health Department.
"Go Legislative" this year and support our efforts at C.A.M.P.! Register your camp and gain access to our Virtual Meetings, and renew or start your membership for 2021.
COVID-19 has caused challenges for many organizations. If you need to discuss reduced pricing for your organization to attend these sessions, please reach out to mflowers@campolympia.com.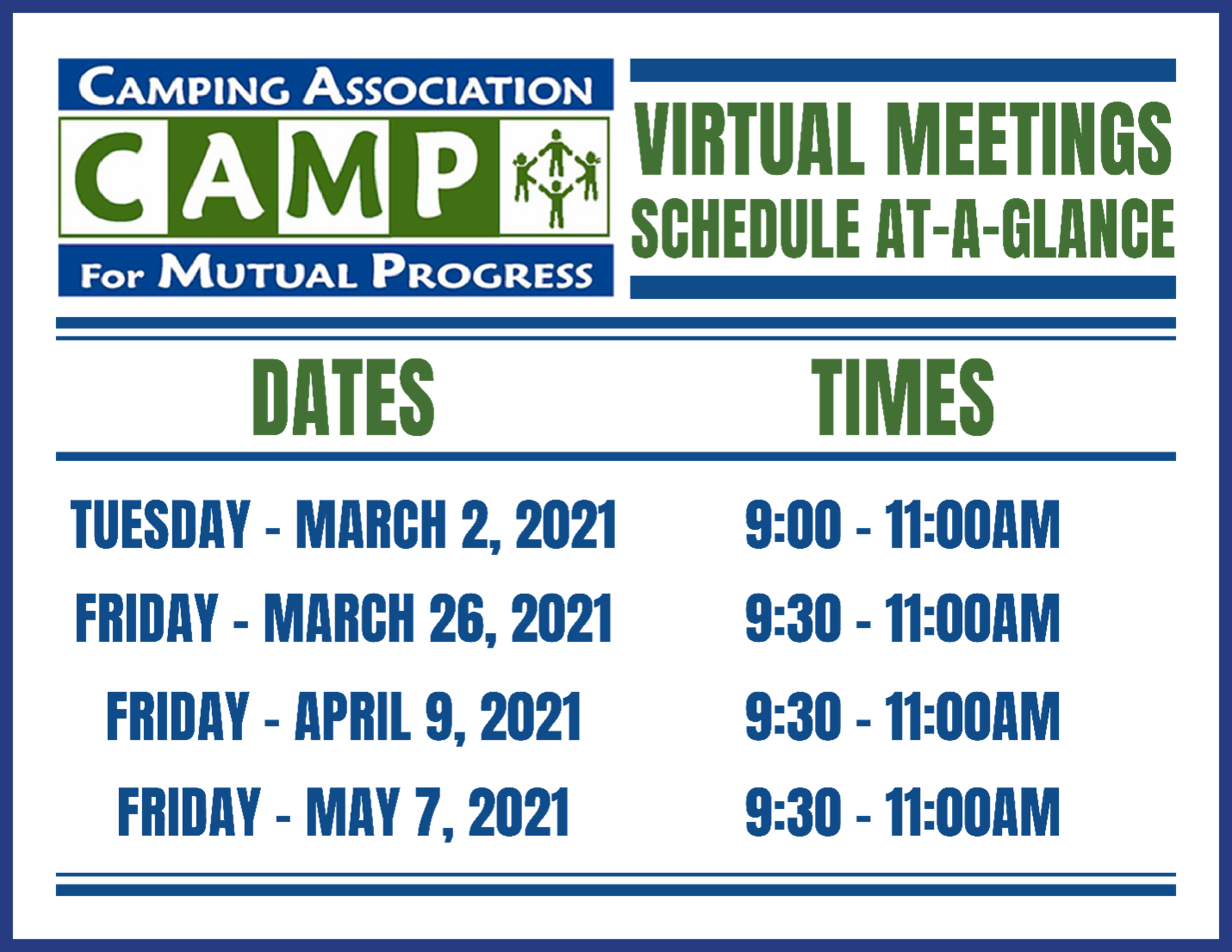 COVID-19 has disrupted our normal schedule. Here is our plan for the next couple of years to prepare your camps and organizations for the budgetary updates and changes required:
We look forward to meeting in person again, and have rescheduled our regular CAMPference for December 13-14, 2021.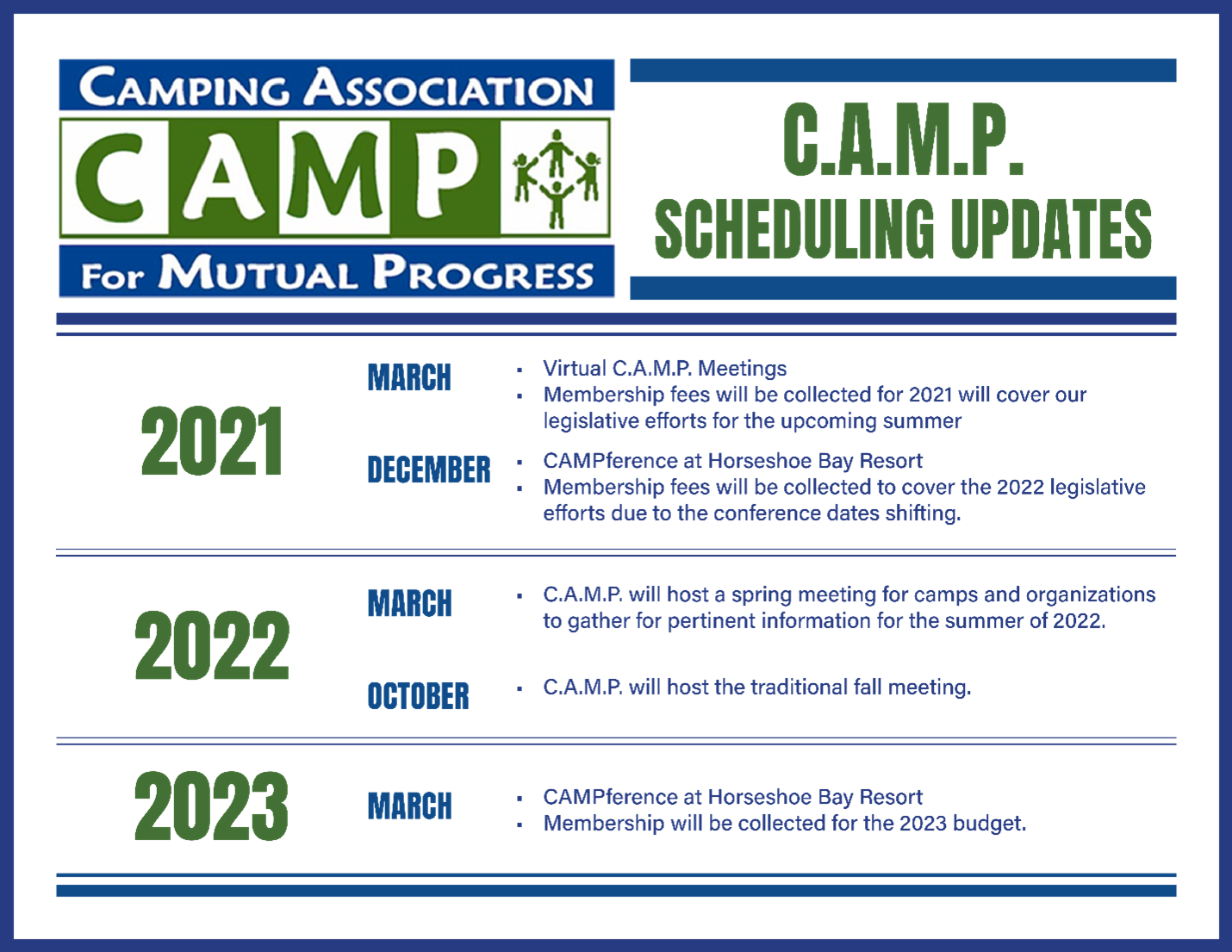 Sponsors
Thank you to all of our sponsors that make CAMPference happen! For more information about sponsorship levels and involvement in our 2021 Virtual Meetings or registering for our in-person conference in December, please contact Richard Bombach at rabombach@moranch.com.
2020 CAMPference Title Sponsors
2020 CAMPference Platinum Sponsors
2020 CAMPference Gold Sponsors
2020 CAMPference Silver Sponsors
---